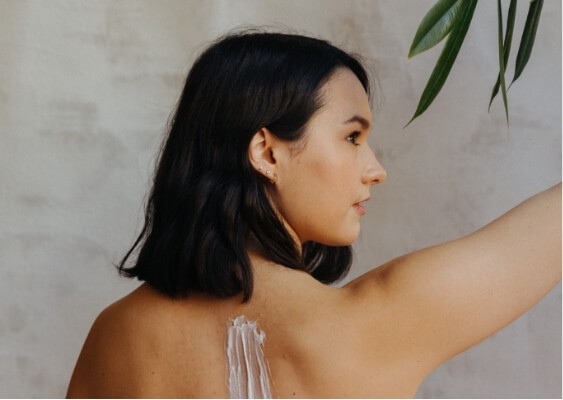 Holistic care
At Espace Nomad, we believe beauty is holistic—that is, the result of a whole. That's why we are offering a line of massages and treatments that are good for your body and soul, allowing you to connect to your inner self, circulate energy and awaken a dynamic healing process.
Organic products
Our vision of holistic beauty involves products that are as good for your skin as they are for the environment. We offer your skin only the very best: fresh, quality products that are almost always organic. Our herbalist prepares all our body-care products—from butters to scrubs and even our organic honey wraps.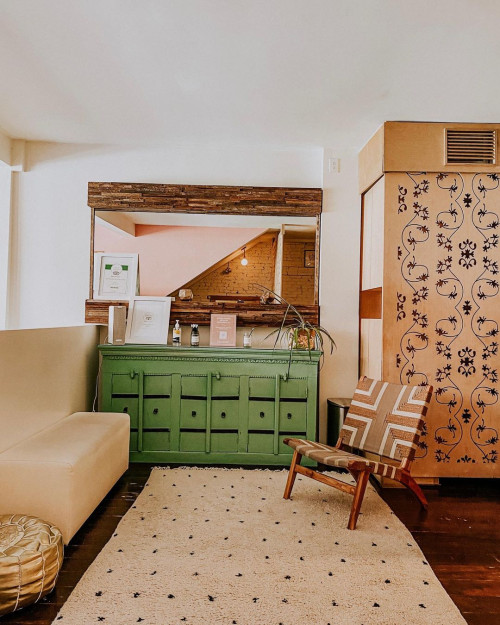 The foundations
Discover the wellness address of the Mile-End. Born in 2005, Espace Nomad has evolved from a nomadic service to a therapeutic and creative space. Let yourself be pampered in our oasis where harmony and relaxation reign. Our talented massage therapists, our quality aesthetic treatments and our local products will transport you to a world of beauty and relaxation. Book your magical experience at Espace Nomad now and let us offer you the well-being you deserve.
OUR SERVICES
We're available for any occasion! Visit our spa or invite us to your office or special event.
At the spa
Enjoy luxurious wellness care, soothing massages and revitalizing beauty treatments to recharge and pamper yourself in a peaceful, enveloping haven of relaxation.
Discover
At the office
Infuse a note of relaxation into your professional environment with our business services. Treat your team to chair massage sessions and promote their well-being.
Learn more
During an event
Whether it is for indoor or outdoor events, our experts hands will be present and discreet to offer an exceptional relaxation experience to your guests.
Learn more